Sporting Chances are created by the imagination of the participants and by the support of those who give their time and energy to help make dreams come true.
A unique feature of the charity is that in return for living their dream through a Sporting Chance, the recipient is asked to raise funds for a charity of their own choice, but not Give Them a Sporting Chance so your fundraising efforts will go on to support other charities too.
Give Them a Sporting Chance is run entirely by volunteers, we have no paid charity workers.
We are honoured to have HRH The Princess Royal as Guardian of Give Them a Sporting Chance. Her practical support, guidance and commitment have been an inspiration to all involved in the charity.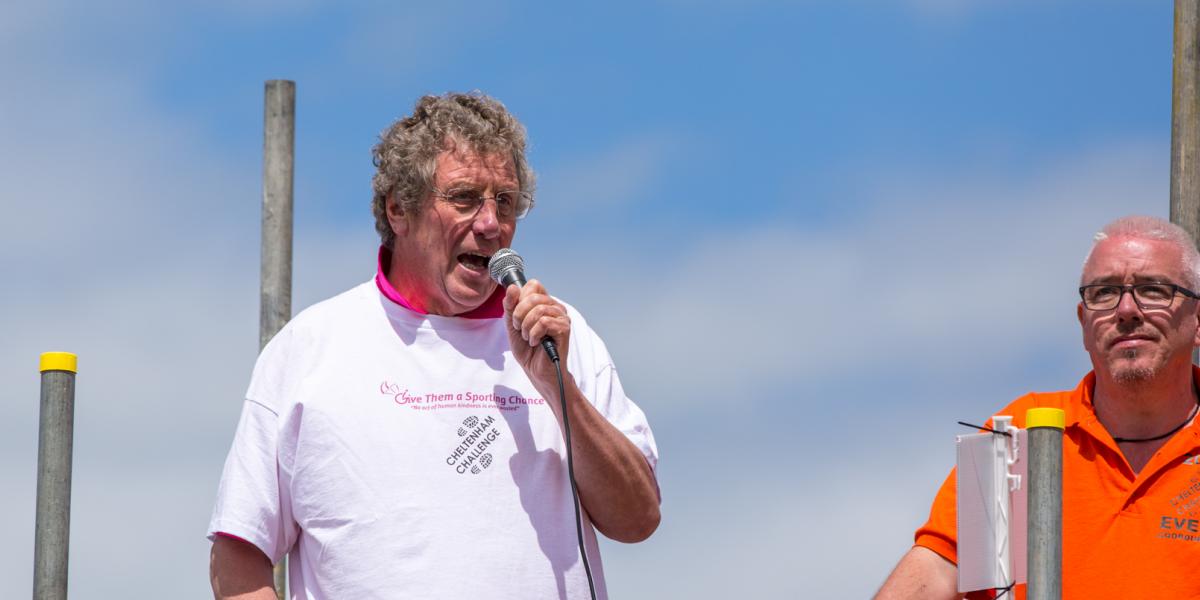 The Guardian
Her Royal Highness The Princess Royal
The Management Team
Alan Hart
Alex Farley
Anne Wadsworth OBE
Ben Goss OBE (Founder)
Bobby Hamilton
Charlie Martell (Chairman)
Eric Newnham
Elspeth Wilson
Georgina Harland
Ian Davidson
Ian Huggett
Jack Jeavons-Fellows
Jon Cunningham
Lawson Muncaster
Rob Larkman
Ambassadors
Alastair Galloway
Andrew Macdonald
Colonel John Mayo
Frank Strang
Jodi Whitehead
John Paterson
Jon Lang
Ken Ferguson
Lady Glasgow
Lady Juliet Macdonald of Sleat
Lady Kay Fisher
Larry Hollingworth
Mark Pyper
Mark Strange
Norman Stewart
Priscilla Gordon-Duff
Raymond Wood
Sam Alder
The Honourable Lady Weatherall
The Honourable Mrs Sandra de Laszlo
Trevor Jones
Val Burrus
Xen Gladstone